Cybercrime is a persistent threat that faces not just people but also organizations. Because cybercriminals are continually innovating and finding new ways to exploit vulnerabilities in systems and networks, it is more crucial than ever to maintain current knowledge of the most recent research in the field of threat intelligence. Cybercriminals continue to find new ways to exploit vulnerabilities in systems and networks.
The most recent study has shown an increase in the number of cyberattacks from one year to the next, which indicates that cybercrime is on the rise. It is anticipated that the average cost of a data breach will be $4.2 million in 2022, and there were over 8 billion records stolen throughout the world in just one year alone.
This concerning pattern demonstrates how important it is for people and businesses to take the required precautions to protect themselves from the threat posed by cybercrime. It is crucial to remain current with the most recent research in the field of threat intelligence to guarantee that individuals and organizations are appropriately equipped to defend against these always-developing threats.

Individuals and companies can keep one step ahead of their competitors if they have access to the most recent information and insights on the current status of cybercrime. Also, making an effort to identify possible attack vectors and investing in the right technology to protect against them may help limit the risks associated with cybercrime. This can be accomplished by spending time.

The emergence of ransomware infections is one of the most significant developments in cybercrime. Ransomware is a type of malicious software that encrypts data on a computer and then demands payment in return for the key to decode the data. Cybercriminals use this software to steal money from their victims. This kind of attack has gotten more complex as cybercriminals have gained access to more advanced methods, such as double extortion, in which they not only encrypt the victim's data but also threaten to disclose it unless the ransom is paid in full.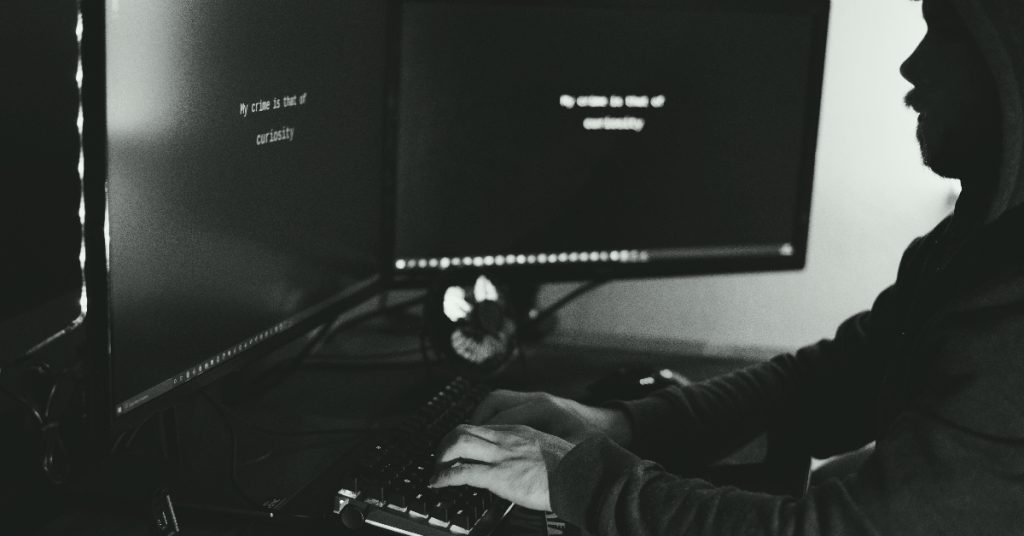 Because of this, it is very important for businesses to take precautions against ransomware attacks to keep themselves safe. These procedures include educating employees about the threats presented by cybercrime, ensuring that all software is up to current and frequently patched, and having an up-to-date backup of all vital data kept offsite. Other steps include educating employees about the hazards posed by cybercrime.
Businesses should also think about making backup plans that are thorough, securing their networks and systems with strong passwords, using multi-factor authentication to control access to data, and teaching their employees about the dangers of cybercrime. In addition, businesses should think about using specialized software to defend themselves against ransomware attacks.
This software can find dangerous code and stop ransomware attacks before they do any harm.
The number of attacks on supply chains is growing, which is another change in the world of cybercrime. Cybercriminals are now focusing on third-party suppliers as a way to break into bigger businesses. This makes it even more important to make sure all suppliers are well protected. Also, businesses should take steps to make sure their suppliers are following the right standards for information security. These practices should include having extensive backup plans, secure networks, and strong passwords.
To protect themselves from the attacks listed above, organisations should make sure that their suppliers use the most up-to-date security technologies and do regular system audits and vulnerability assessments.
Artificial intelligence (AI) and machine learning (ML) are becoming increasingly significant in the field of threat intelligence to locate and halt cyberattacks, as evidenced by research. AI and ML may be used to examine large amounts of data to identify complex patterns humans can recognize. Businesses should also ensure that their suppliers are utilizing the most recent AI and ML technologies to do network analysis, identify possible dangers, and prevent cyberattacks before they occur.
In addition, businesses need to ensure that the vendors they work with have effective incident response strategies in place in case of a data breach and proper safeguards to prevent unauthorized access to sensitive information. Because of this, businesses need to keep one step ahead of potential threats by ensuring that their artificial intelligence (AI) and machine learning (ML) technologies are up to date. Attackers frequently try to take advantage of obsolete technology.
Moreover, threat intelligence is currently being used to detect and forecast cyber threats. This is a relatively new use of the field. The use of predictive analytics may assist businesses in recognizing and becoming ready for possible risks before they materialize, enabling businesses to take preventative steps to avert the risks from materializing.
These methods might include investing in staff training and awareness initiatives, conducting frequent security audits, updating incident response plans, implementing technologies like firewalls and antivirus software, and regularly auditing the system's security.
It is necessary to have adequate systems in place for monitoring and identifying any suspicious behavior, as well as mechanisms to investigate and respond to situations of this nature. It is also essential to have these systems in place. Organizations should seek a better awareness of their environment, their dangers, and the instruments available to guard against those threats to further enhance their security posture. This will allow them to strengthen their security posture further.

Maintaining familiarity with the most recent research findings and developments in areas such as cybercrime and threat intelligence is necessary to keep oneself safe from cyberattacks. People and organizations can lessen their chances of becoming victims of cybercrime by maintaining vigilance and implementing preventative actions.

The implementation of multi-factor authentication, the encryption of data both while it is at rest and while it is in transit, regular patching of their systems, and the maintenance of an inventory of all the assets they are responsible for should be the primary focuses of organizations when it comes to security best practices and threat-mitigation strategies.

Investing in cybersecurity technologies that detect and respond to cyber threats is also important. Examples of such technologies include firewalls, intrusion-detection systems (IDS), security information and event management (SIEM) solutions, malware detection and analysis tools, and data loss prevention systems (DLP).

Not only will these precautions lessen the likelihood that a cyberattack will be successful, but they will also make it easier for companies to detect any attacks that do happen and to take the actions necessary to limit the extent of any damage they do.

I appreciate you reading this article on cybercrime and threat intelligence. I really hope that this article was both exciting and helpful to you. Please do not be reluctant to get in contact with us if you wish to provide any comments or recommendations.