Protecting against cyber threats such as viruses, malware, and spam is becoming increasingly challenging as their complexity and quantity rise. Traditional algorithms, such as rule-based methodologies, and statistics-based techniques, are utilized in cybersecurity to detect breaches. Because of the increasing amount of data communicated over the Internet and the emergence of new networking paradigms such as the data center, cloud computing, and the Internet of Things (IoT), traditional approaches have a limited capacity to process massive amounts of data and result in high computing costs. Consequently, new machine learning-based models are being developed that can automatically learn from data and extract patterns to detect malicious activities.
Artificial intelligence, on the other hand, is one of the industry's fundamental technologies. AI techniques, notably machine learning algorithms, have played an essential role in the supply and management of intelligent cybersecurity services in recent years. AI solutions in the realm of cyber security encounter challenges due to the limitations of AI-based approaches. These challenges include the need for large amounts of data to train the algorithms, understanding the data and its use, and potential ethical implications. Moreover, AI-based solutions often lack transparency and the ability to explain their outputs, which further reduces the trustworthiness of these systems.
When incorporating AI models into the cybersecurity domain, we should pay closer attention to the gray area of AI models, which is a significant constraint. Because of the gray area of AI models, cybersecurity-related judgments generated by AI-based models lack explanation and justification, making it difficult for cybersecurity analysts to understand how these conclusions are made. In this scenario, cyber defense mechanisms will devolve into extremely unpredictable systems vulnerable to data breaches and AI-based cyberattacks.
Cybersecurity describes a strategy for preventing unauthorized access to and exploitation of computer systems, networks, and data. It also describes the competencies required to keep data private, secure, and available at all times. While the host, data, network, and application levels all contribute to the design of cyber security systems, The increasing number of networked technologies demonstrates how crucial the Internet is to people's everyday lives. In order to ensure secure communication and transactions, it is crucial to assess how well-designed security measures can protect user data and identities. This requires understanding cyber security principles and the strategies and technologies used to protect data from unauthorized access.
Increased Internet use is directly attributable to the development of faster networks, more powerful servers, and more convenient mobile devices. However, the Internet's widespread use may be a lure for hackers, who may be tempted to increase the sophistication and potency of their cyber-attack tactics. To counter this, government and private sector organizations must prioritize implementing robust cybersecurity measures.
Organizations must continue investing in robust cyber-security technologies and strategies to effectively combat this threat and protect the IT infrastructure from malicious cyberattacks. Organizations must also be vigilant in keeping abreast of the ever-evolving techniques used by hackers and cybercriminals to target their systems. This includes staying up-to-date on the latest security news and vulnerabilities and training employees to recognize and mitigate cyber threats.
A cyberattack on a business resulted in thousands of people losing their privacy and identity, leading to severe personal breaches. This is just one example of how the number of internet users worldwide has increased compared to the previous year, leading to increased global cyber attacks.
As a result, organizations must recognize that cyber security is essential to their business operations and prioritize investing in security technologies and processes. They must also invest in cyber security awareness programs to ensure that all employees understand the importance of information security and their role in protecting the organization from cyber threats. Organizations must develop policies and procedures encouraging employees to report suspicious activities, provide guidance on safe internet practices, and implement training programs to raise cyber security awareness.
Safe and trustworthy cyberspace is projected to become even more vital under the new social and economic norms. New statistics and numbers show that cybercriminals and cyberattacks have become more common on the Internet and its associated networks and devices. Organizations must also stay updated with the latest cyber security best practices and technologies to protect their networks from potential attacks.
A reliable and secure cybersecurity computer system must be set up to protect data confidentiality, availability, and integrity along its journey across the Internet. However, traditional cyber defensive mechanisms, including signature-based and rule-based approaches, are encountering difficulties due to the Internet's ever-expanding data volumes. However, cybercriminals are constantly developing novel, complex, and complicated assault methods and using cutting-edge technology, such as artificial intelligence, to enhance the efficacy of their criminal activities in order to stay one step ahead of law enforcement.
As such, it is becoming increasingly important to have a robust cybersecurity system that can adapt quickly to new threats.
In order to improve the effectiveness of cyber defenses, researchers have started to explore artificial intelligence-based approaches, particularly machine learning, as opposed to more traditional data-gathering methods like template-based services. AI-based methods can enable real-time detection and response, allowing for more comprehensive protection against both known and unknown threats.
AI-based models can quickly recognize and analyze emerging cyber threats to predict their future behavior and take proactive steps to protect systems. These approaches can potentially revolutionize cybersecurity by providing a more effective and efficient way to defend against malicious actors. With the increasing sophistication of cyberattacks, these methods offer a promising solution for enhancing cybersecurity capabilities and protecting digital assets. To help ensure accurate results, AI models must be developed with robust security protocols and tested to ensure they are secure against potential attackers.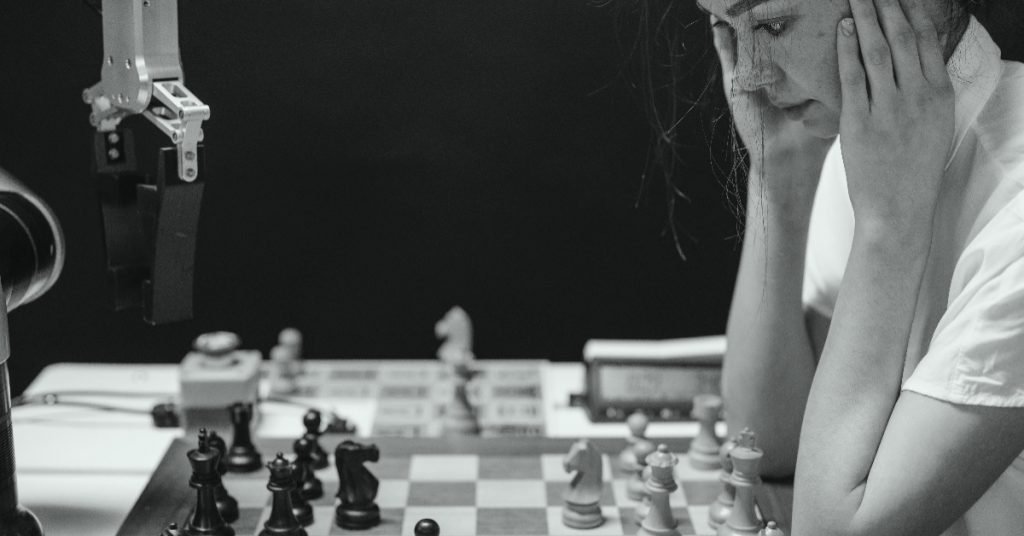 There are several applications in the cyber security domain where AI techniques, especially machine learning algorithms, could improve performance on the benchmark. These include intrusion detection, spam e-mail filtering, botnet detection, fraud detection, and malicious application identification. However, AI can make mistakes, and some of these mistakes can be more costly than traditional cyber defensive strategies. Therefore, careful consideration must be taken when deploying AI systems for cyber security and developing comprehensive strategies for testing and validating the systems.
Developers working on cyber security have prioritized accuracy over interoperability, resulting in more complex and less intuitive models for users. The General Data Protection Regulation (GDPR) passed by the European Union has shed light on this lack of explainability, ensuring that people will always be able to understand the reasoning behind an AI algorithmic decision that has a detrimental effect on a person.
In order to protect user privacy and foster trust in AI technology, developers must focus on building systems that are explainable and interpretable. Additionally, organizations should ensure that these systems are able to accommodate changes in data over time and are regularly tested for accuracy and reliability.
Moreover, these systems must adhere to data privacy regulations, such as the GDPR, to ensure user data is properly safeguarded. AI must be explicable and open to scrutiny if we are to have faith in the judgments made by cybersecurity systems. In order to meet these requirements, many methods have been suggested to increase the human comprehensibility of AI decision-making.
These methods have already been employed in many other fields of study and practice, including medicine, finance, and insurance, to name a few. However, their implementation in cybersecurity is still in its infancy and requires further development to ensure that decision-making remains transparent and reliable. Accordingly, there is an urgent need for continued research and development of methods for use in cybersecurity. Lastly, organizations must ensure that their AI systems have the capacity to explain their decision-making processes to those affected.
It is important to ensure that artificial intelligence remains adaptable and up-to-date, allowing it to respond accurately and reliably to the constantly evolving threats organizations face in the digital age.