Security in the cloud has emerged as a top priority for many businesses due to the widespread trend of migrating data and programs to the cloud. While the cloud has many advantages, like scalability, adaptability, and low overhead, it poses new security threats. We will go through some of the most significant concerns with cloud security and the steps you can take to mitigate them.
Data breaches: One of the most serious threats to cloud security is the prospect of a data breach. Since cloud services typically hold a lot of data, they are a tempting target for hackers. Personal information, financial data, and trade secrets are just confidential information that could be compromised in the event of a breach. Firewalls, intrusion detection, prevention systems, and encryption are security tools to protect sensitive information from unauthorized access. Providers in the cloud should also keep their infrastructure patched and updated regularly to close any security holes that malicious actors could use.
Insider threats: There is also the possibility of insider threats within a cloud environment, a significant security concern. The cloud resources you use may be deliberately or unintentionally compromised by employees, contractors, or partners with access to those resources. This may occur if, for example, confidential data is stolen, security settings are improperly adjusted, or security procedures are ignored. Strong access controls and procedures and regular training for staff on proper security practices are critical to reducing the danger of insider threats. In addition, keeping a watch out for any strange or suspect user behavior can assist in identifying and stopping any possible bad actors before they cause any significant damage.
Lack of visibility and control: Limitations in seeing and controlling the underlying infrastructure are cloud security problems. When you use the cloud to store your information and run your programs, you are essentially contracting out the management of your computer system to an outside company. This can make it challenging to keep tabs on and regulate security measures, making it harder to spot threats and take appropriate action. A comprehensive security plan, including security monitoring, threat information, and incident response preparation, is required to address this issue. Ensure you are entirely using the cloud provider's security features by having a firm grasp of what those features entail. Besides entirely using your cloud provider's security features, you should implement stringent security controls and employ appropriate technologies for regularly monitoring and analyzing your infrastructure.
Inadequate security due to shared responsibility: There is a lack of protection because cloud security is a joint effort between the cloud service and its users. To what extent a customer's data and applications are protected is up to them, while the cloud service provider is responsible for the basic level of security of the underlying infrastructure. Weak security on either end leaves the system open to attack. It is crucial to define who is responsible for what in terms of security and to check that adequate safeguards are in place on both ends. In this manner, the consumer and the cloud service provider can rest easy knowing that their data and apps are safe in the cloud.
Compliance and regulatory risks: Businesses in highly regulated sectors, such as healthcare or finance, face additional security concerns in the cloud due to the need to ensure compliance with industry standards. Strict attention to security standards is required to comply with legislation like HIPAA, PCI-DSS, and GDPR, which can be challenging to achieve in the cloud. It is very important to choose a cloud provider compliant with applicable rules and install stringent security controls to ensure compliance to reduce the risks associated with noncompliance and regulatory noncompliance. The confidentiality, integrity, and availability of customer data depend on the customer having complete insight into their cloud environment and doing regular risk assessments.
There are several things that businesses can do to protect from these threats:
Choose a reputable cloud provider: Selecting a cloud service with a proven history of keeping user data safe is essential. Find businesses granted certification from authoritative security-standards-setting organizations like ISO and SOC 2.
Implement strong access controls: Who can access what is in the cloud is essential for keeping sensitive information secure. Multi-factor authentication, role-based access, and the principle of least privilege are all components of effective access restrictions.
Encrypt your data: If you want to keep your information safe from prying eyes, encryption is a must. Use robust encryption techniques for both storing and transmitting your data.
Monitor your cloud infrastructure: The cloud infrastructure must be monitored regularly in order to detect any vulnerabilities or threats. Employ intrusion detection and prevention technologies and log management to get an accurate picture of your infrastructure.
Regularly update security policies: Security policies should be reviewed and revised regularly to keep up with the ever-changing nature of cloud security risks and best practices.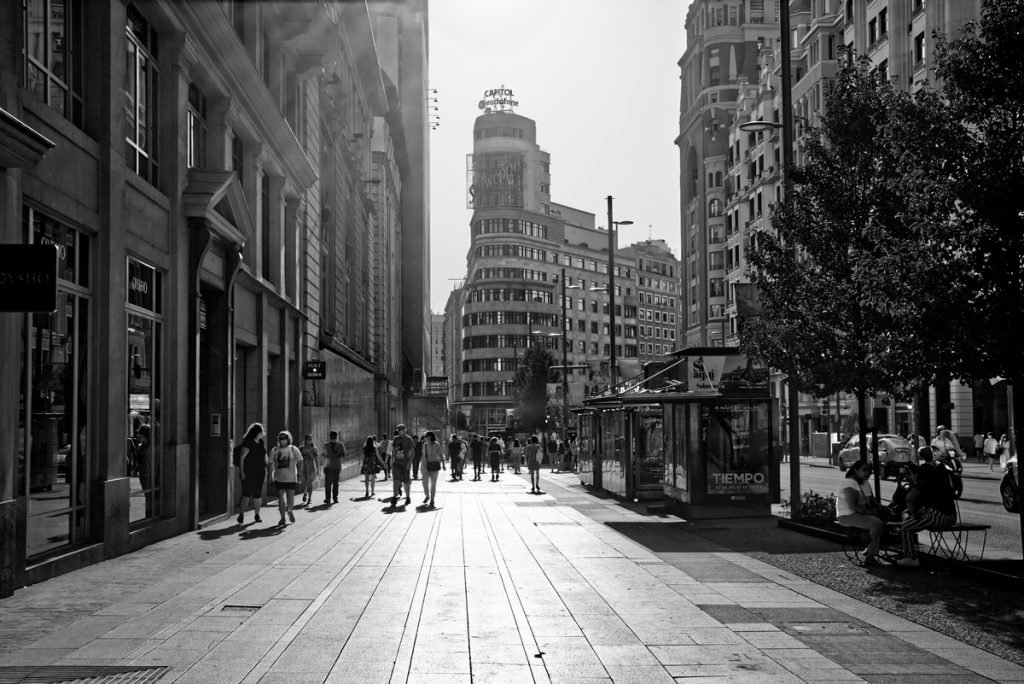 To sum up, cloud security is a significant issue for any business that relies on the cloud. Businesses can ensure the safety and security of cloud-based systems by learning about the most pressing threats and adopting precautions against them. If you care about keeping your data and infrastructure safe in the cloud, you must implement a complete security policy.
Organizations should create and maintain cloud security policies to safeguard their information and systems. Identity and access management systems, data encryption at rest and in transit, robust authentication mechanisms, regular audits and reviews of cloud usage, monitoring for suspicious activity, and implementing application security are all components of effective cloud security policies.
In addition to making sure their cloud vendors follow all applicable laws and regulations, businesses should also train their staff on cloud security best practices.
In conclusion, the biggest risks in cloud security are data breaches, insider threats, account hijacking, insecure APIs, and inadequate access controls. These risks can lead to the loss of confidential data, financial loss, and reputational damage. To prevent these risks, it is crucial to implement strong security measures such as using multifactor authentication, encrypting data, and regularly auditing access logs. It is also important to keep software and systems up to date, conduct regular security assessments, and train employees on security best practices. Ultimately, a combination of technical solutions and employee awareness can help mitigate the risks and ensure the security of cloud-based data and applications.